2014 Speakers and Panelists
Speakers and Panelists for Destination Summit 2014 will be added periodically. Please check back often to see the latest additions.
---
---
Trevor Crist CEO, Inntopia
Trevor Crist is a co-founder of Inntopia and a co-founder of its predecessor company, Inntopia.com, Inc. At Inntopia, Trevor has led the product, technology development, and sales and marketing efforts. Prior to Inntopia.com, Inc., Trevor worked for Digital Frontier, a Stowe-based web development firm. While at Digital Frontier, he led the development of a content management system for CVBs, DMOs, etc., as well as the online reservation system that was spun off as Inntopia.com, Inc.
In addition to his role at Inntopia, Trevor serves on the board of the Central Reservation Association of Destination Resorts, and is a gubernatorial appointee to the Vermont Telecommunications Authority. Trevor is a graduate of Middlebury College.

inntopia.com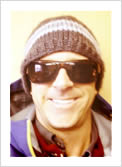 Corey Ryan Principal, Ryan Solutions
Corey Ryan is the founding Principal behind Ryan Solutions. Ryan Solutions provides database marketing services for over 70 resorts and destinations from North America to Australia. We put skiers and snowboarders in chairlifts, golfers on the course, speedos on the water slides, beach-goers on the beach, and heads in hotel beds. Before founding Ryan Solutions in 2003, Corey worked as the Director of Database Marketing for Vail Resorts. During his tenure there, Corey oversaw the design, development, and management of Vail Resorts' customer and behavioral marketing database. In all, Corey has 20 years of CRM consulting experience in a multitude of industries ranging from telecommunications to consumer goods.

ryansolutions.com
Ralf Garrison Director, DestiMetrics (formerly MTRiP)
Ralf Garrison's Advisory Group Inc. is the overarching destination travel marketing services company from which he has launched a family of destination travel-related businesses. Ralf founded the Mountain Travel Symposium, launched the new ASSEMBLY, and founded and is currenty operating MTRiP - the Mountain Travel Research Program, as well as CRADR - the Central Reservation Association of Destination Resorts. From this unique vantage point, Ralf leverages his unparalleled access to destination travel market data. He has become the definitive source for benchmarking destination mountain travel in North America, providing strategic direction and market intelligence to over 500 subscribers, including most major resorts, travel associations and lodging properties in the west.

mtrip.org
Steve Butcher Co-Founder, Sales & Engineering, VickeryHill.com
Raised on a farm in central Michigan, partially educated in Boston and now living full-time in Vermont, Steve started VickeryHill.com with Ilse Sigmund in 2000. After co-founding everyNetwork and long stints building Local and Wide-Area Networks in Boston, New York City, San Francisco, Atlanta, London and many other places, he took off on the almost-famous SmartBeetle concept journey to kick start VickeryHill. He currently lives in Warren, VT, walks 150 feet to work, and spends time with his wife Carrie, dog Sadie, and riding around Vermont's mountains in his Beetle, Sally. After years of learning, teaching, and consulting on Google Analytics, Steve finally became a Google Analytics Qualified Individual and spends most days conceptualizing how to capture and use data more productively.

vickeryhill.com
Les Reaves SmartSEM
In 1997, Les began managing large-scale banner advertising and email campaigns for Fortune 50 companies. In 2001, he founded an online agency to address the growing needs of ski resorts and real estate agencies exploring online advertising. After Google AdWords was launched in 2002, Les switched the agency's focus to paid search (PPC), and changed the company name to SmartSEM. SmartSEM was one of the very first agencies to focus primarily on PPC Search (SEM). Les continues to focus on all aspects of Google and Bing PPC management as well as the careful analysis of Google Analytics. Today, SmartSEM works with businesses of all sizes and in all aspects of the resort industry; including lodging, golf, property management, real estate, equipment rentals, activities, and sightseeing. Les has clients in the US, Europe, and Latin America.

smartsem.com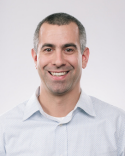 Jamie Ippolito Partner, Dirigo Design & Development
Jamie Ippolito is a Partner at Dirigo Design & Development. Dirigo is a full-service digital agency located in Portland, ME. At Dirigo, Jamie combines his past experiences with strategy and technology while interfacing with clients on branding, e-commerce, e-mail communications, and digital advertising projects. He is currently focused on building turn-key responsive (RWD) interactive solutions for the hospitality and auto verticals. Prior to joining Dirigo, Jamie spent five years as Director of Technology at FetchDog.com, a direct-marketing startup that sold high-end dog products. He spent over a decade in the ski industry, including five years as the Manager of Interactive Services at American Skiing Company where he oversaw developers, designers, and marketers responsible for building and maintaining eight resort websites.

dirigodev.com
Joe Myers Web Designer, Joe Myers Web Design, Inc.
Joe is an award-winning interactive designer focused on enabling high-quality user experiences for ski resorts, action sports, and hospitality clients. After many years with Boston-based agencies, Joe's active lifestyle led him to Utah in 2005. He has since carved out a niche that symbiotically aligns his personal interests and professional goals. A finely crafted aesthetic and a passion for progressive, clean, user-centric design make his work ideal for lifestyle brands. Recent client work includes Alta, Aspen/Snowmass, Jackson Hole, Sugarloaf, Sunday River, Loon, Schweitzer, Freeskier Magazine, Ski.com, Deer Valley, Squaw Valley, Waterville Valley, Ogio, Ski Butlers, and more.

w: joe-art.com
t: @joeartdotcom
Dave Belin Director of Consulting Services, RRC Associates
Dave Belin is Director of Consulting Services at RRC Associates, where he began working in 1998. He brings strong analytical skills and a common-sense approach to help clients understand the implications of research findings. Dave works closely with RRC's travel and tourism clients, including DMOs, hotels, attractions, and ski resorts. His work has formed the basis of numerous strategic and marketing plans for resorts and other tourism-based clients. As the primary author of the ski industry's NSAA Economic Analysis, Dave has an excellent understanding of the financial state of the ski resort business. He has also assisted on appraisals of numerous ski resort business operations, using various methods such as Direct Income Capitalization and Discounted Cash Flow models. Market feasibility studies for real estate development are another of Dave's areas of specialization. He possesses a Master's degree in Business Administration from the Fuqua School of Business at Duke University.

RRC Associates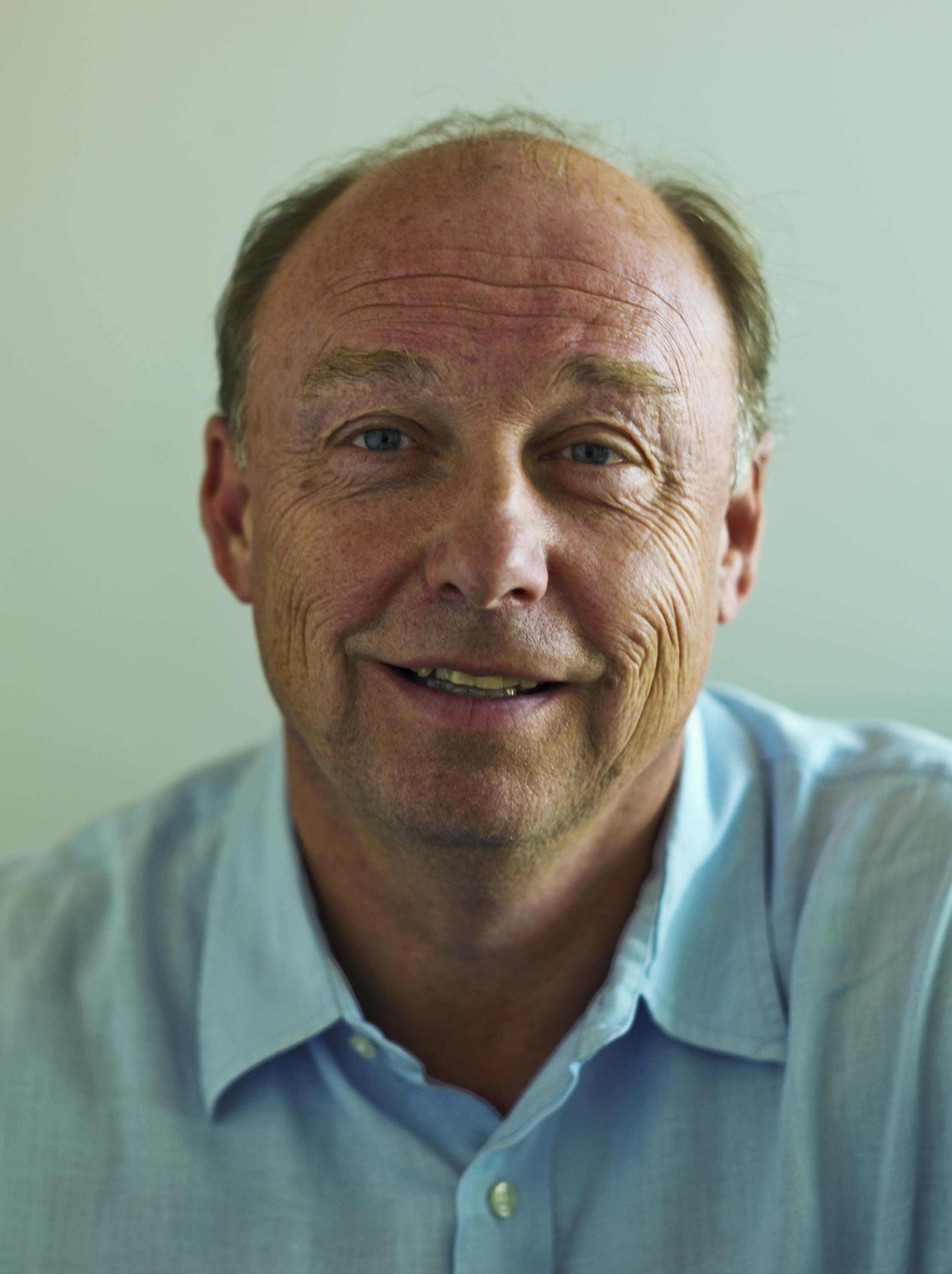 Ian Arthur Chief Marketing Officer, Intrawest
Ian Arthur is a proven leader in creating high-impact marketing and branding initiatives that build significant awareness, capture market share and increase revenues. He is a leader that drives change and has extensive experience in creating and cultivating brands through direct stakeholder engagement leading to brands that are fully integrated throughout the organization. Arthur is overseeing the transformation of Intrawest, a leader in the ski resort industry and as a result the way the travel industry manages CRM and modern marketing. At Frontier Airlines he led the development of the airline's successful "A whole different animal" branding campaign winning more than 80 Effies and last year this campaign won the Gold Effie for sustainable advertising. Arthur returned to Frontier as Vice President of Marketing where he oversaw the brand merger of Frontier, Midwest and Republic Airlines. As Vice President of Marketing for Vail and Beaver Creek he was responsible for rebranding the Beaver Creek ski resort through the "Not Exactly Roughing it" campaign resulting in repositioning Beaver Creek as the leading luxury resort in North America. As EVP of Marketing he developed the successful "There's no place like together" brand for Exclusive Resorts. Previously Arthur was a leading marketer in the sports industry where he served as Global Product Manager for Prince the leading brand in the tennis industry, he was also Director of Marketing for Head Sports in the US and became the Director of Marketing US Footwear for Nike one of the most recognized brands in the world.

Intrawest
M.J. Legault Partner/Strategic Planning Director, Origin Design + Communications
As one of the mountain sport industry's leading marketing strategists, M.J. Legault is the driving force behind several mountain and tourism campaigns. She is a Partner and Strategic Planning Director at Origin Design + Communications, a strategic marketing, creative and communications firm specializing in mountain sports and resort tourism, with offices in both Whistler and Montreal. Legault holds a degree in Marketing from Concordia University and has worked in ad agencies based in British Columbia, Colorado, and Vermont, never straying far from the mountains that inspire her. Legault has worked with brands such as Jay Peak Resort, Salomon, The North Face, Rocky Mountain Bicycles, and Intrawest/Playground, to name a few. When she's not snowboarding with her son at Jay Peak, you can find her riding her Triumph on a twisty road somewhere.

origindesign.ca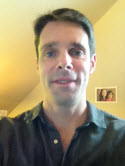 John Spencer Director of Development, Inntopia
John Spencer has over twenty years of experience in Information Technology and has been with Inntopia since 2005. John leads development efforts to expand Inntopia's integration capabilities to include GDS, PMS, and POS platforms. He oversees the expanding development team which is responsible for fulfilling Inntopia's commitment to deliver innovative technology solutions to complex business requirements. John has management, business, and technology experience in financial services, legal services, health care, and higher education. He is a graduate of the University of Vermont.

inntopia.com
Amy Josef Principal, Ryan Solutions
Amy Josef is a Yankee Fan from New Jersey. That said, before you write her off as somebody you probably wouldn't like, let's dig a little deeper. This mother of two boys is an avid skier who is trying to lose her Jersey-ness. Having spent the last 16 years living in the mountains of Colorado, we think she's done a great job. Amy came to Ryan Solutions after spending a decade working at Vail Resorts where she ran the Peaks loyalty program, all corporate direct mail and the pass marketing programs. Amy's a Principal with Ryan Solutions and has responsibility for overall client satisfaction and consulting delivery. Amy says: "My favorite part of my job is being able to work with great people - both my clients and my co-workers. Every day we're pushing each other and learning from each other."

ryansolutions.com
Ben Zeeb Principal, Ryan Solutions
Ben Zeeb has 15+ years experience working for the travel and hospitality industry and has been with Ryan Solutions since its inception. His responsibilities include overseeing the product development and support team. Prior to working with Ryan Solutions, Ben worked for Vail Resorts where he was involved in several technology initiatives including lead developer on their internal CRM application, ERP support and development, and development of their internal air booking application. He is a graduate of the University of Colorado.

ryansolutions.com
Gregg Blanchard Communications, Ryan Solutions
Gregg Blanchard is the creator of SlopeFillers and Communications Director for Ryan Solutions. Prior to the ski industry, Gregg was a web marketing director and constultant for a number of small businesses where his belief in the combined power of websites, email, social, and content grew behind a series of successful campaigns and turnarounds. On SlopeFillers, Gregg's marketing insights are regularly published in many industry publications while his free social rankings and dashboards are used each week by thousands of resort marketers across the country. Inspired by these insights, Gregg also developed a custom tool to bridge the gap between guest transactional and social media data that later became the Ryan Solutions social CRM platform.

ryansolutions.com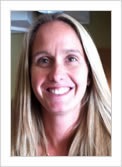 Cathy Mascaros Business Analyst, Ryan Solutions
Originally from Australia, Cathy came to the Vail Valley 15 years ago for one ski season. She started skiing at the age of two at Mt Hotham (yes there really is great skiing in Australia, well at least when there is snow). The one season turned into 15 when she met her husband and now has three children. Cathy came to Ryan Solutions two years ago. Previously she worked with Vail Resorts for 13 years in many capacities and areas, ending up in the IT department for the last six years working with members of the Tech team from Ryan Solutions. When she is not working Cathy enjoys reading, skiing, snowmobiling, mountain biking, camping, and most of all spending time with her family.

ryansolutions.com